This post may contain affiliate links.
Do kids actually LIKE being homeschooled? Let's ask them…
We know that lots of parents like homeschooling, but what about the kids? I thought it would be cool to ask them what they think.
But before we get into their answers, I want you to think for a minute… what kinds of answers do you expect to hear?
If you were to ask kids in public school if they like school, what would they say?
Well, in my experience, the vast majority of the answers are mostly negative. Given with big sighs and ughs and moans.
Sometimes the answers are rather severe, like "I hate school," or "I can't stand school," etc.
And when those kids chit chat with each other, you hear so much of the drama that's going on in their peer group. Some of it is really sad.
So when I asked some homeschool kids to tell me if they like being homeschooled, I was quite pleased. And I'm sure you'll be pretty impressed by their responses.
Here's what the kids had to say:
"Why do you like being homeschooled?"
Tama, age 7 – Because I get lots of love!
Raja, age 11 – Because we get to go to fun places that are not crowded while everyone's in school.
Jaya, age 13 – Because we get to spend more time together as a family.
Hema, age 5 – Because I get to draw as long as I want!
Will, age 13 – I think it's cool that when you're learning something that you like, you don't have to stop what you're doing to move on to the next subject. I can spend the whole day on one thing I'm interested in if I want to.
Patrick, age 18 – I liked not having to be in a classroom all day every day.
James, age 11 & Sam, age 8 – We like being able to pick something to learn about instead of having to learn about things we're not interested in.
Clark, age 11 – I like being homeschooled because I am not being trapped in a classroom for 7 hours a day, every day. I can help my mom make my schedule so I can have days off whenever I need or want one. I like having extra time to do my favorite things. I can study at my own pace. I also have time to discover potential hobbies. Any questions I have I can immediately get an answer from Google or my mom. It's fun to watch my friends walk to the bus stop in the morning and meet them at the bus stop when they come back.
Jacob, age 17 –  I enjoyed being homeschooled because I had time to do the things I enjoyed and I was able to learn more in 3 hours at home than when I was sitting in a class for 7 hours listening to a boring lecture. I was also able to grow socially when I attended activities with tons of other homeschoolers. At school, the teachers got upset when anyone tried talking to each other.
I also enjoyed being homeschooled because I was able to study at my own pace. Because of this, I was able to graduate high school at the age of 15 and then move on to Utah Valley University at the age of 16. College has been pretty easy because of the way homeschooling had helped me learn. I took 18 credits my first semester and it was a breeze because I had a great teacher at home before that and because I was able to make lots of friends in the first few days. (You see? homeschoolers do have friends.) All in all, I will never regret choosing to be homeschooled and there is nothing better than to be taught by someone that knows you better than anyone else.
MJ, age 10 – I can sleep in and eat yummy food. I can pick when I do a certain subject.
Hannah, age 9 – I can read my favorite books on a cold rainy day and snuggle in my blanket and take my time. I also like to cook as a family and do projects together.
Kepa, age 7 – I get to draw rockets and then build them with my legos anytime I want to.
Mia, age 12 – I can take as long as I want to. I can finish my basics as fast as I want and then spend as much time on my other learning projects. It makes me excited to keep going.
Micah, age 7 – I like being homeschooled so I don't get yelled at or in trouble. And there are no hard spelling tests. And we don't have to wait around all day for things. I get time to read at home and don't have to hurry. And we can go outside whenever we want.
Eric, 6 – Because I think about my mom being my teacher, and that's a big blessing.
Ethan, age 8 – Well, because I don't have to sit at a desk for 6 hours, we just get everything done faster than that. And, because my mom is the nicest teacher!
Beth, age 14 – We have the freedom to learn what we want to. We don't have to take tests that make us feel stupid, and we are free to grow in the way we want to.
Miles, age 10 – I like that we get to do whatever we want for school instead of being told every single thing. We can always stop and do something fun if we ever want to. And that we are not cooped up in classes for seven hours.
Mary, age 11 – I like being homeschooled because you get to do all the fun things when there is not a crowd. And you get to spend more time with your family. I like that we can take a break almost whenever we want and go on family trips.
Zachary, age 14 –  I get one on one help. You can learn stuff at your own pace – you don't have to rush. And there are some special classes you can do just for homeschoolers at places like ASA or 4D Learning! (Homeschool co-ops)
Braxton, age 11 – I like all the free time I can have when I finish the stuff I have to practice or work on every day. I really like getting all my stuff done as fast as I want so I don't have to wait for anybody else to finish before I can play.
Ivy, age 7 –  I love that mom taught me how to write in pretty curly cursive. I really like math and science because I think they're fun.
Thomas, age 12 – I feel like I get more spiritual learning. My spiritual learning helps me to live closer to God. I also feel closer to my family because I'm at home with them.
Simon, age 12 – I get to spend more time with my family. I like my family, they are my friends. I don't have to 'socialize'.
Bekah, age 17 – I get to choose how and what I want to learn, including the literature that I desire to read. Not only that, but I get to watch my little brothers grow up.
Thaddeus, age 5 – Having fun doing math and doing literature.
Johannes, age 3 – Because I want to be like Jesus. We can do family prayer.
Cason, age 16 – I love homeschool because it allows me to choose what I want to learn and I can set my own pace to work and I actually get real-life social interaction, I never got that in public school. I also love meeting all the other homeschoolers because they understand why homeschooling works.
ShiAnne, age 16 – I like that the things I'm learning can go deep into my mind because my mom knows how to teach me. I like being able to choose what I learn. I like being able to eat while I'm learning instead of rushing.
Xolani, age 13 – I like it. The subject I like best is reading. I like it cuz I'm at home. And I like that my mom is my teacher.
Amie, age 11 – I like homeschool. I like that I can play earlier than other kids. I like the fact that my mom is my teacher. I can have fun subjects like turning on music to dance.
David, age 22 – I like it personally because with the disabilities I've had from an early age, homeschooling gave me the freedom to learn at my own pace and have the full attention that I needed to help me. I had great support from family and others and I always felt like I could accomplish great things.

I love history, and the kind of history I got to spend a lot of time learning about was from true sources, real stories, and great experiences about these amazing people. All of this study made me want to be a better person and help uphold freedom and a great quality of life for myself and others.

Also, I loved being in the homeschool community while growing up. Spending time with friends who care about each other and with teachers who are sincerely interested in each of us is really an incredible thing. We were surrounded by a great spirit that helped us build great friendships that are lasting into adulthood.
Amanda, age 13 – I just love the time I have to be with my family, to grow wonderful relationships with each of them. And also that I get to learn what I want to learn, and I find that I'm excited to learn about a lot of things. I get to ask why and get answers and learn how things help me in my life. I've been able to discover that I have a talent in art and with digital art. I'm able to spend a lot of time improving and gaining skill in this area. I also love to read books, and write stories, and do other awesome projects. I love that I get to spend more time on things that I'm really interested in.
Wrapping it up
So there you have it. A good smattering of what kids think about homeschooling.
You'll notice that ALL of those comments were positive. All of them had to do something with agency (freedom,) love, enthusiasm, love of learning, or relationships.
That, my friends, is rather telling.
And, oh yes, by the way, these kids are also getting a fabulous education. They are learning the skills, knowledge, and understanding they need to be charactered, qualified, contributing adults.
And they just happen to be growing up with a ton of great things that many youths in our society are growing up without or lacking to a large extent. (Such as agency/freedom, love, enthusiasm, love of learning, and great family relationships.)
Hmmmm…. homeschooling…. maybe more people ought to give it a try.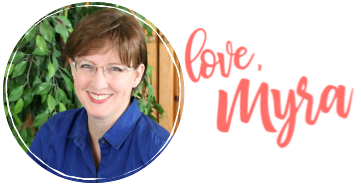 Other homeschool articles that may be helpful:
Get "15 Things to Remember When You Start Homeschooling" below~