This post may contain affiliate links.
Ahhh. . . middle school and high school co-op classes are the bomb. I'm not kidding.
For the past 7 years, we've been involved in an incredible co-op that caters to 12-18-year-olds and I can pretty much say that every class my kids have taken has been powerful.
I know that's a bold statement but hear me out.
This is actually one of the main reasons why I love being involved in a co-op that caters to middle and high school kids. We can totally focus on their needs and meet them with great power.
I've addressed why I totally believe homeschool teens need to be involved in a co-op, and now I want to give you some ideas of classes that can be taught in a middle school/high school co-op.
Get ready to be impressed. This is a great list. 🙂
The Core Classes of Our Co-op
Seriously, if you haven't read "Why Your Homeschooled Teen Needs a Co-op," I'd really encourage you to do so. This article will make so much more sense after reading that one. 🙂
Our co-op first started out using primarily only classes offered by Leadership Education Mentoring Institute (LEMI).  Then as we grew we added more classes that we created. See below for a good list of those classes.
LEMI was started many years ago by a couple of amazing homeschool moms who wanted to help support other homeschool moms in their efforts to keep homeschooling through high school. And boy, did they nail it.
They and several other homeschool parents have developed several really high-quality year-long class curriculums that can be used in any middle/high school co-op.
They offer excellent training in methodology and in great mentoring principles. The trainings are given during the summer, either in-person or online, and while most of their in-person trainings are offered in Utah, they do go to places like Arizona,  Oregon,  North Carolina, and California.
Besides specific training on the individual classes they offer, they also offer parent mentoring such as LEMI Philosophy Training, How to Mentor Your Teens, The Power of Parent Mentoring.
(Admittedly, their website isn't too impressive, but don't let that fool you. They have really powerful things to offer.)
They base their model off of Leadership Education, and their site says, "Leadership Education is not just an educational philosophy but rather it is a family and community culture."
BAM. THAT is the distinction.
We don't just teach academics. We don't just offer classes. We're not after grades (although many of our youth have gone on excellently to college.)
Our co-op's goals are based on true and great education that involves the family. Efforts that strengthen family and community. An education that builds character as well as skills and abilities. An education that prepares youth to discover their God-given talents and their purposes here on this earth. Striving to fit them well with the things they need to excel in life. (You can read more about our co-op here.)
And the classes offered through LEMI have seriously been a strength and a blessing to our youth as well as our community. (You can read more about this here.)
With the foundational principles coming from this book, "A Thomas Jefferson Education,"

the people with LEMI have studied in-depth principles of great mentoring and principles of great education and have strived to make their classes fit the tall order of helping to build our youth into the great people they were born to be, all the while supporting parents in their homeschooling efforts AND building the parents in their education and abilities as well. Powerful stuff.
I'd encourage you to rummage around the LEMI site and learn more about them. It's probable that you'll find something that resonates with you and you'll want to learn more. That's how it's been in our homeschool community.
So here is a list of the Scholar Classes LEMI offers:

(Class descriptions are copied from their website.)
Shakespeare Conquest
Mentors learn to introduce their students to the greatest poet-philosopher of all time. In this class, students are challenged to read, listen to or watch 7 to 17 Shakespeare plays. They learn who Shakespeare was, his insights into human nature and many aspects of his poetry. They are exposed to the heightened language by performing a play at the end of a twelve-week intensive acting course.
Key of Liberty
Mentors learn to coach their students in this two-semester program in the study of the American Revolutionary War period, the United States Constitution, and other founding documents. Directed to 12- to 15-year-old Practice Scholars, this class offers an inspiring environment in which students are challenged to learn about many principles of government and read biographies of the founders.
Sword of Freedom & Hero Project
Study the wars that provided or protected our freedoms. Are you for The North or The South? Study the Heroes of the past and how we can become like them.
Experience a new birth of freedom through this project and the study of the men and women of the times. The project includes simulations, great classic books, presentations, and more!
Classical Acting
This project is an apprentice scholar class for advanced Shakespeare students. In this project, we study plays from different time periods giving the scholars an understanding of the history of drama.
We also study some of the elements of the heightened language of Shakespeare going deeper than we did in Shakespeare Conquest. Acting is taken to the next level.
The scholars participate in a big service project where they share their acting and love of Shakespeare with others in the community as well as taking leadership roles in several productions including a process drama, the Shakespeare play service project and a movie project.
Georgics Project
Learn to Garden and Learn about Principles of Providence, Self Validation, Mission, Real-Estate Ownership, Community Stewardship, Entrepreneurship and more…
Pyramid Project
Mentors learn a whole new approach to math and science focused on the Inteligro Method. Inteligro Math is the study of the subject of Truth; its structure is Logic; its method is Habits of a Scientist and its language is Newtonian Math. It is a project wherein one must learn how to use the subjects of Logic, Science, and Math in order to get to the Truth of All Things.
Quest 1 & 2
Mentors learn to introduce students to the greatest statesmen of history and to climbing the Scholarship Ladders. Directed towards the Apprentice Scholar, this class is an intensive research and writing course. Each student receives individual coaching with a writing mentor. (This should be arranged by the Quest mentor, so invite the writing mentor to the training.) The student also has opportunities to read great literature and learn self-management skills.
Quest 3
A continuation in Quest, but intensified and more advanced.  Students really dig in and learn how to read better, write better, understand documents in depth and public speaking.

Other awesome classes created by some homeschool parents
While our co-op started off just teaching mainly LEMI classes, we soon learned that we had some pretty amazing parents in our co-op who had a vision for other kinds of classes our youth needed.
Some of the classes have been created in a way to offer them to other homeschoolers, and I'll list others that are just topics and resources that you can use.
Ninja Scholar Skills
Molly Christensen saw a particular need in our middle school kids and therefore created Ninja Scholar Skills as a class to inspire a love of learning, learn skills and discipline.
Eureka Math
She also created Eureka Math for youth age 10-13 to help them discipline themselves to learn math at their own level.
And just because it's awesome, I'll share another curriculum she's created. She also developed a 5-year homeschool curriculum to be used with your younger kids that is really awesome, called Building Heroes Academy. She also has lots of other great stuff to help homeschoolers offered on that site.
Ignite
I created this course specifically for middle school tweens to help them transition from their earlier education to more scholarly rigor. Ignite helps them catch the vision of what they are capable of, and to help them develop good habits, consistency, self-discipline, self-motivation, and responsibility in their education.
Speech & Debate
Sam Martineau is a homeschool dad who excelled in speech & debate when he was in school. He loves S&D so much that he wanted to offer it to homeschool co-ops in our community. His debate league has grown so much that it covers 3 counties now, and he's hired on other awesome S&D mentors. (My son is one of them!)
Other classes a co-op can offer for middle and high school
Our co-op has offered sooo many cool classes over the years. I'll list a lot of the titles here and they are linked to the descriptions on our co-op's website.
NOTE: Our co-op's website is currently undergoing an overhaul so many of these links aren't available. The site should be up and running soon and I'll remove this notification then. 🙂
A couple of great ideas for your co-op
2-deep leadership:
This is to have two mentors/teachers for each class. Sometimes in a co-op, it can be tricky to have enough adults who are available to teach a class, let alone to have two mentors in each class. But this is a wise course of action for a couple of reasons. One is so that the load of the class isn't all on one person. And the other is for safety reasons, to protect the kids as well as the adults. Even in very good and strong communities, there can be issues.
Powerful: Youth Mentors
Have a couple of older youth who have taken the class before or has other proficiency in it, and have them be youth mentors teaching the class along with the adult mentors. All four of the mentors work together to plan how to execute the class. The youth mentors help relieve some of the load for the adult mentors, and the youth mentors grow by leaps and bounds since, as you well know, the teacher always learns more than the student. Another benefit is that the younger students in the class look up to these slightly older youth and will listen to them in a unique way.
Wrapping it up
As you can see, a co-op geared toward middle and high school students can be an amazing thing! SOOO much good can come from it!
And the really cool thing is that the parents (moms, usually) are growing right along with the youth as they study and train and teach the youth these amazing classes.
I wasn't kidding when I said that middle and high school co-op classes are the bomb!
---
There are fundamental things to remember while homeschooling-
Get "15 Things to Remember When You Start Homeschooling" to help you remember your WHY.
---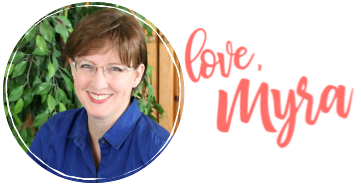 Other articles you may like: