This post may contain affiliate links.
You and your homeschool graduate have worked hard all these years, and now they've come to the end of high school. How are you going to celebrate? Are you going to celebrate?
We've now had 4 kids graduate from high school and each one concluded this phase differently from each other.
This year, with the graduation of our 4th,  we celebrated in a way that I wish we had done with the other three.
Thanks to a good friend of mine, Beth, whose idea this was, we had a really special night. I'm not talking about your typical cap & gown, pomp & circumstance type of graduation.
I'm talking about a lovely, personalized celebration with a few homeschooled friends and their families.
A night where each graduate got to shine and the families got to celebrate together.
The graduates planned the evening themselves, and we moms helped where we were needed. Wow, it was a really wonderful evening.
The vision behind this type of celebration
I asked Beth to share how the inspiration for the event came about. Here's what she said:
I really wanted something for Whitney to celebrate the closing of a chapter of her life and a commencement into adulthood. I had taught her and prayed for her. I had rejoiced with her in her triumphs and cried in with her in times of deep sorrow. We had both learned along the way. I knew she wasn't perfect at 18 and I would never be done guiding her, but I saw what an elegant, capable, passionate woman she had become and I felt that I wanted to celebrate!

I saw that her friends were just as amazing and felt that it was important to celebrate and recognize the divinity in each of them. They are each such amazing people and I have enjoyed mentoring them, working with them and having them around. Whitney wanted the night to be a celebration of friendship. I feel it accomplished both goals and was a tremendous success. It filled our need to celebrate.

I found how deeply satisfying it is to rejoice in the wonderful gifts that God had given Whitney, her friends and our homeschool community. I found how wonderful it was to give room for JOY and thanksgiving to our God. The Clarkson's express it so well in their book, The Lifegiving Home,

I loved how everything was delegated between the 7 of us parents so that it really wasn't a burden to anyone. It went so smoothly and perfectly and I marvel that we got so much out of so little put in! I feel the simple elegance of it contributed to the success of the night. No one was stressed.

Mostly though, it was the people who made it so memorable! The graduates, their families, and Mr. C (his speech was soooo perfect!) all really awed and astounded me.

The Spirit of God was there throughout the celebration and I felt reverence and gratitude to God through the weekend. It was time well spent to slow down and remember, be grateful, renew connections and feel love for each other.
The graduating youth did most of the planning
They were so excited to put it on! They created the program and here's how things went:
Our event was held in a nice building in town that had a small rental fee.
One of the youth conducted the evening, and another youth said the opening prayer.
Then each of the youth had prepared a 5-minute presentation of their choice, something that would showcase something that they loved.
– One gave a speech on the importance of education
– another gave a speech on living life to the fullest
– one gal sang a lovely song
– a young man played his guitar and sang as well
– another young man did a monologue from a play he had been in recently
– and another gal shared a poem she had written about embracing change in life and where home truly is
– another gal shared how she had been able to be involved in so many great things over the years, like going to the UN to champion families and also on great humanitarian trips.
Then we had a terrific guest speaker, Mr. C as the youth affectionately call him. He had been one of their prized teachers in our homeschool co-op. He was really able to tailor his remarks to these remarkable youth.
After our guest speaker, one of our amazing mothers, who had been a mentor to each of these kids over the years in our homeschool co-op, said a few sweet words, then presented a gift to each of the graduates (a book from their parents) and a graduation tassel, the kind that typically hangs from a graduation cap.
After which we all got to enjoy a slideshow that the youth put together that contained about 20-30 pictures of each of them through their growing up years. They set it to great music and it was so fun to watch!
A youth then said the closing prayer and we had refreshments, mingling, and a simple dance afterward.
It was truly a wonderful night!
One of our graduating youth had this to say,
Having a homeschool graduation was a rewarding experience and it taught me a lot. We were able to take what we liked out of a traditional graduation and leave what we didn't. In this way, we made it our own. More importantly, was the commemoration.

One thing I have learned over the years is the importance of celebrating and commemorating important events and milestones. Whether it be a holiday tradition or something such as a small seemingly insignificant event for seven graduating seniors. For me, it seemed to close one chapter in my life and caused me to look forward to the next with joy and hope for a bright future.

Because it was a small event we were able to appreciate every one of the graduates for who they are and what they truly have to offer. And it is great. One of our favorite teachers was able to speak directly to us because he knew us each personally.

I am extremely grateful for the inspiration and guidance we had in making this event truly significant. God knows the importance of commemoration and without a doubt, he had a hand in this, just as he has had a hand in each of our lives over the years. This I think is the most amazing thing to me.

It was with God's help it went so well. This is an event I will look back on with fondness. – Whitney
Another of our youth said this,
I had the opportunity to attend both our homeschool graduation as well as my high school's graduation, and there was something truly magical about our homeschool graduation. I loved that we recognized each person individually, and for more than 30 seconds.

I had the opportunity to really be grateful for the things I learned and the friendships I made. It was so beautiful to have a personalized, formal closure on my high school years. I would recommend it to anyone! – Emma
One of our parents had this to say,
Culminating Emma's homeschool experience in a graduation night gave a feeling of closure and community. To celebrate with people who have been on this journey with us all these years, to rejoice together in the growth and success of our young people, and to bask in the love and friendship together was so rewarding. Not just for the kids, but for the parents and families too.

My favorite part was having each graduate take 5 minutes to perform whatever they wanted. It celebrated their diversity and personal accomplishment, which has been important in our homeschool all along – individual education for the needs of the specific youth. It was the best! – LaRayne
It was also a celebration for us moms
As I looked around the room at these good people that evening, these people who I had been associating with through homeschooling over the past several years, my heart swelled with love and gratitude for each one of them.
For the miracle/blessing that we had all been brought together to support and encourage one another in our efforts to educate and strengthen our children.
These youth are amazing! Their hearts are gold, their courage is strong, their character is valiant, their minds are sharp.
We did this. We did this together. The youth and us moms (and dads and everyone who helped!)
We had been a part of pretty much all of their education. We knew them all personally, we worked and sweated and served together. We read their papers and encouraged their dreams. We had each been whole-heartedly invested in these youth and their growth and their development.
And the really cool thing is, we have grown and developed right along with them.
I can't tell you what a joy it is to me to homeschool my family.
To build strong relationships that can weather any storm. To work and strive with them to help them and myself become the people we've been sent here to become.
This is family. This is homeschooling.
And if you choose to have a homeschool graduation recognition night similar to ours, I sincerely hope it's as wonderful as ours was.
Great homeschooling mom friends!!! One of our dear friends left before we took this picture. We miss having her in it!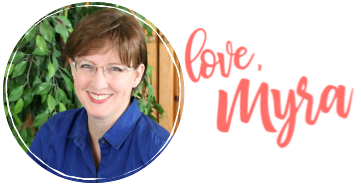 Other articles you may like: