This post may contain affiliate links.
There are gingerbread houses, and then there are super cool gingerbread houses. Just imagine what you can do when you see how to make super cool not-so-typical gingerbread houses!
Every Christmas for the past 15 years or so, we've had an awesome tradition of making gingerbread houses. These are not just your run of the mill, cute, little gingerbread houses… not at the Johnson house, noooo! These kids wanted to get into it big time and we would spend 5-6 hours in the afternoon/evening and the kids would make whatever creation they could dream up. It's been a blast every year!
I'm excited to share with you how to make fun gingerbread houses and give you the recipe for the perfect frosting that I got from my awesome mother-in-law.
You can see lots of pictures of the different gingerbread houses we've made over the years at the bottom of this post. There's also a fun short video slideshow as well. It's quite the awesome slideshow! Here's a sample. 🙂 Yes, that's the Tardis from Doctor Who… (and for curious minds, it's supported on the inside with styrofoam.)
You can totally make them any size you want, as simple or as crazy as you want. Just have fun and create some wonderful memories! We often have Christmas music playing in the background and have hot chocolate afterward. Yum!
Related: How to Make Fresh Homemade Christmas Potpourri
How to make super fun and not-so-typical gingerbread houses
Work Surface
We simply use cardboard cut into our preferred square or rectangle size, and we cover them up with tin foil taped on with scotch tape. Each person can have their own piece of cardboard.
Graham Crackers
We just make things super simple and use graham crackers instead of real gingerbread. This way we can go nuts with them all ready to go. I just buy several boxes of graham crackers and we have at it. If your crew is like mine, you will go through a lot!
A word of caution: Don't just buy the cheapest graham crackers. In my experience, they have been way too crumbly, and that can get very frustrating very quickly when you and the kids are trying to make something cool. Some brands fall apart so badly. Do yourself a favor and get the better/best brand that your store carries. We've tested several brands and the one that does the trick for us is Honey Maid graham crackers. You can even use a sharp serrated knife to gently saw angled shapes out of the graham crackers if you want.
Assorted Candies
The candies are fun to gather! When you go to the store, you don't look at the candy for its taste value, you look at it for its decoration value! Ask yourself:
What could look like a wreath? (circular jelly candy, lifesavers)
What could look like roof shingles? (sticks of gum look cool, as do square cereal shapes, or Necco candy disks)
What could look like Christmas lights on the edge of the roof? (red hots? smarties?)
What could work for a fence? (we've used pretzels, both stick and regular shaped)
How about making a snowman? (marshmallows stacked on top of each other works, we've even had gummy bears act as snowmen)
Or a Christmas tree in the 'backyard'?  (a waffle cone turned upside down works great, then you can frost it and decorate it)
You get the idea. I love going through the candy aisle looking all the candy for it's gingerbread-house-decorative-value. It's so fun!
Cake Decorating Bags and Tips
You'll need enough tips and bags for how many people will be squirting the frosting onto the graham crackers. In our house, we typically have about 4-5 going at a time. I love the Wilton brand, but I'm sure just about any kind will do. Just watch out for cheap disposable bags, they can easily split at the sides making a big mess and become unusable.
Here are a couple of items I would suggest. Wilton Disposable 16-inch Decorating Bags and Wilton 4-piece Flower Icing Tip Set or if you want a more fancy kit, the Wilton Deluxe Decorating Tip Set has 22 tips and a case to store them in.
Related: How to Eliminate Overwhelm & Create the Christmas You Want
The perfect gingerbread house frosting recipe
There are ok recipes, there are good recipes, and there are great recipes. The one I share with you below is a great recipe! It holds really well and is very friendly to make and use.
Gingerbread House Frosting
Ingredients
6

egg whites

Add to bowl first and beat until form stiff peaks. Then add remaining ingredients.

1/2

tsp

cream of tarter

2

lbs

powdered sugar
Instructions
Place all egg whites into large bowl. Beat on high with an electric mixer until they form stiff peaks.

Then add cream of tarter and powdered sugar. Frosting will be stiff.

You want the frosting to be stiff enough to hold your gingerbread house together, but also fluid enough to squeeze through the decorating tube. Some egg are larger/smaller than others, so use your judgment on if you need to add more powdered sugar or not.
Time to get the creative juices flowing!
The sky's the limit! (or maybe your patience or the time frame you have could be the limit! 🙂 ) You and your family can decide how you want to proceed. Maybe begin with something simple to get the hang of it all, or dive in with something a little more elaborate. It's up to you!
Just remember, that the most important thing to come out of this adventure is to create happy family memories. Be careful to not let the mess or the work become frustrating. Just know that it WILL be messy! Embrace the mess! 🙂
Enjoy this short video gallery of some of our coolest gingerbread houses. And the pictures are posted down below as well. Have fun!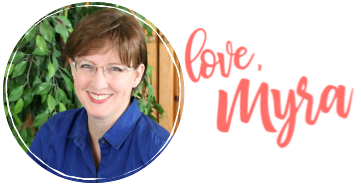 So amazing, and such a fun family bonding time. Enjoy your gingerbread houses!